We rely on our heating and cooling systems year-round to keep us safe and comfortable. Because of this, you need an HVAC company you can trust for quality maintenance, repair and installation services.

Whether you need heating or air conditioning services in Sandy Springs, GA, you can count on Estes Services to be there when you need us most.

Heating Services in Sandy Springs, GA
Furnace Repair
If your home is heating unevenly, there may be an issue with your furnace. Ignoring this problem or leaving it untreated leaves you and your family vulnerable to your furnace breaking down completely.
Estes Services provides 24-hour services in the event that your furnace breaks down in the middle of a cold winter night.

Furnace Installation
If your furnace is nearing the 20-year-old mark, it's time for an upgrade. Installing a new unit into your home means you'll keep energy bills low while keeping yourself and your family warm.

Heating Tune Up
Heating tune-ups are highly recommended to make sure your system is running smoothly. Signs there may be something wrong with your heating system include higher than normal energy bills or uneven heating around the house. These issues can be avoided with quality heating tune-up services.

Heat Pump Repair
Georgia's mild climate makes it the ideal place to have a heat pump system. These systems undergo quite a bit of wear and tear since they're used for both cooling and heating. If you need a repair performed, you can count on our team to get the job done quickly and efficiently.

Insulation
A properly insulated home saves homeowners money by reducing energy costs and keeping every room at a comfortable temperature. Our team at Estes Services offers in-home evaluations to assess how well insulated your home is before offering any services. Get in touch with us to learn more about our heating services in Sandy Springs, GA.

Cooling Services in Sandy Springs, GA
Estes Services offers a full range of cooling services for Sandy Springs residents, including:

AC Repair
If you suspect something is wrong with your AC unit, it may just require a small repair. Estes Services offers free estimates on how much an AC repair will cost. We guarantee cost-effective solutions that will have your air conditioning system in Sandy Springs, GA running like new in no time.

AC Installation
Looking to install a brand-new system? Our expert technicians here at Estes Services provide quality installation services whether you need a new system for a recently constructed home or are replacing your old, existing unit.

AC Tune Up
Your AC unit has to keep up with your household cooling needs 24/7, which can be a lot to handle, especially in the hot Georgia months. Getting a tune up is very important to improving performance and lengthening your unit's lifespan. If your unit hasn't had a tune up in a while, give us a call.

Emergency AC Services
If your AC malfunctions in the middle of July, you need a company that will be available ASAP. We take pride in our emergency air conditioning services in Sandy Springs, GA. Available 24/7, you can rely on our team to get your unit up and running in no time.

Heat Pump Repair
Is there something wrong with your heat pump? Estes Services offers affordable repairs or replacements to get it back to its normal working condition.

Ductless Mini-Split
Ductless mini-split systems allow homeowners to adjust temperatures in each room separately instead of having one uniform temperature for the whole house. This lowers energy costs while keeping everyone happy and comfortable.

Electrical Services in Sandy Springs, GA
Electrical repair
Ceiling fans
Exhaust fans
Surge protection
Outlet installation
Carbon monoxide detectors
Smart home device installation
Lighting
And more!
Get in touch with us today for electrical services in Sandy Springs, GA. No matter the electrical problems that you're experiencing, Estes Services can help.
Plumbing Services in Sandy Springs, GA
Plumbing services in Sandy Springs, GA are necessary to manage kitchen sink leaks, fix clogged drains, or oversee installations. Estes Services has years of experience providing repairs for every type of plumbing issue. Whether you need an installation, repair, or part replacement, get in touch with us today. We offer a range of brands and service plans to better suit you.

Enroll in a Maintenance Membership Plan from Estes Services
Monthly inspections and repairs can quickly add up, which is why we offer our customers affordable Maintenance Membership Plans. These ensure their system is running smoothly at all times while keeping costs down. Whether you're looking for HVAC, plumbing, or electrical services, we have you covered.
Enroll in one of our Maintenance Membership Plan today to start saving money!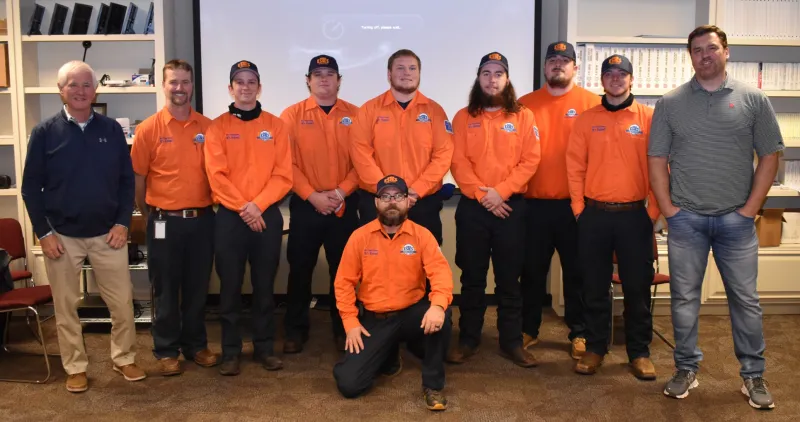 Trust Estes Services for HVAC Services in Sandy Springs, GA