It's essential to ensure that your home is equipped to deliver the correct conditions to keep your family comfortable and safe. That's why our team at Estes Services is committed to providing reliable HVAC, electrical, and plumbing services in Druid Hills, GA, all year round.

Heating Services in Druid Hills, GA
Estes Services is one of the leading providers of heating services in Druid Hills, GA, and surrounding areas. We've helped countless clients keep their homes warm and comfortable during the winter months, and we're eager to continue providing these necessary services to homes in the area. Here are just a few of the things we can do:

Furnace Repair
If your furnace breaks or malfunctions unexpectedly, especially during the winter, it can spell disaster. You'll be left without access to reliable heating services. Luckily, Estes is always available to provide high-quality furnace repair services.

Furnace Installation
If you need a brand-new furnace installed or your existing furnace replaced, we take care of that too! Just give us a call, and we'll have your new furnace up and running in no time.

Heating Tune-Up
If your home's heating system doesn't seem to be running as well as it used to, or you notice inconsistent temperatures throughout the home, a tune-up might be just what you need to get back to normal. Providing your system with maintenance will help to prevent further issues from occurring down the road.

Heat Pump Repair
If your heat pump is having trouble getting the job done, rest assured that you can call on the experts at Estes for repair services. Estes Services will get your heat pump working as good as new in no time.

Insulation
Insulation is an important feature of any house, as it helps keep warm air from escaping from the home. Estes is available to help with insulation installation and repair.

Cooling Services in Druid Hills, GA
Nobody wants to be left without a functioning air conditioner during those hot Georgia summers. Estes Services is proud to offer reliable air conditioning services to residents of Druid Hills, GA, and the surrounding areas.

AC Repair
When your air conditioning breaks down, you need a reliable cooling services provider who can address your needs as soon as possible. Estes is here to make sure you're never without cool air for too long.

AC Installation
If you need a new air conditioning unit installed on your property, or your old unit needs to be replaced, we're happy to help. We'll get the job done quickly and effectively.

AC Tune-Up
If you've noticed that your home's cooling system isn't performing as well as it usually does, a simple tune-up might be the perfect solution to get you the cool air you deserve.

Emergency AC Services

Estes Services understands how critical and time-sensitive it can be when something goes wrong with your AC unit. We'll always be available to provide you with high-quality services when you need them most.

Heat Pump Repair
A broken heat pump can be a huge inconvenience, especially when you rely on it most. We'll come out to repair your heat pump as soon as possible so you don't have to be uncomfortable for too long.

Ductless Mini-Splits
For homeowners looking for a less invasive option for their home's cooling system, ductless mini-splits are the perfect solution. Ask our experts how this technology can help keep your home cool without the use of ductwork.

Indoor Air Quality Services in Druid Hills, GA
Keeping the air inside your home in an optimal condition for you and your family isn't simply a matter of managing hot and cold temperatures. Here at Estes, we provide many different services to make sure your indoor air quality is always at a safe and healthy level.

Whether you need humidity control, air purification services, carbon monoxide detection, or anything in between, we're available to attend to all of your potential indoor air quality needs.

Enroll in an HVAC Maintenance Plan from Estes Services
The heating and cooling equipment keeping your home's internal environment in ideal conditions is quite complex and requires regular maintenance to ensure that it is performing at its best.

With HVAC maintenance plans from Estes Services, you can receive regular inspections and tune-ups that will help extend the lifespan of your equipment and prevent unwanted problems from occurring. It's a small investment that can save you a lot of money and grief in the future.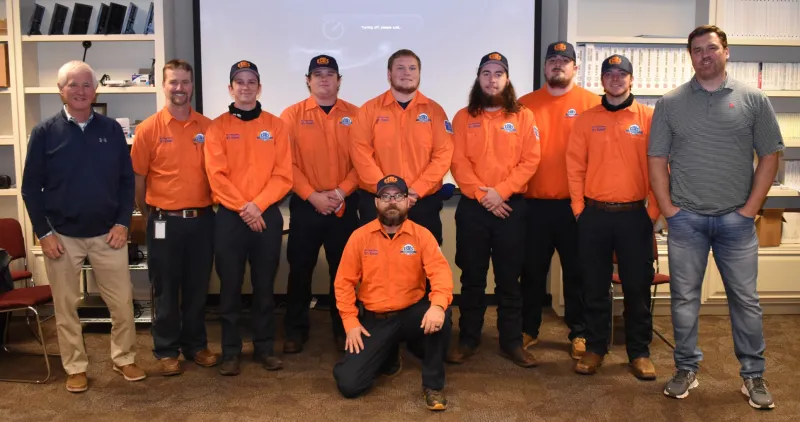 Contact Estes for HVAC Services in Druid Hills, GA
When you need heating, cooling, electrical, or plumbing services in Druid Hills, GA, there's no HVAC company more reliable or eager to suit your needs than Estes Services. We have many years of experience attending to the needs of the local Druid Hills community and have satisfied countless customers from all over the state of Georgia.

Our skilled technicians have all of the skills and experience they need to make sure your home's heating and cooling systems are always working in perfect condition. Feel free to contact us to schedule service at your earliest convenience.