Many of us have experienced a malfunctioning HVAC system at the most inconvenient time. You shouldn't have to worry about your heating and cooling system breaking down when you need it most. When any issues occur, don't hesitate to reach out to Estes Services. Available 24/7, we handle the most unexpected issues so you can keep moving forward even when disaster strikes.

Heating Services in Dunwoody, GA
Estes Services offers a full range of heating services for Dunwoody, GA residents, including:

Furnace Repair
The best furnace repair services in Dunwoody, GA, come from Estes. Our repair services include a detailed explanation of the issues that are likely occurring with your furnace. We will go over your options and provide you with the necessary repair service.
Furnace Installation
If it's time for a new furnace, we have you covered. Our furnace installation services will provide you with a new energy-efficient system that will improve heating at lower energy costs. If you live in an older home, we can also help improve insulation and ductwork to increase energy efficiency.

Heating Tune-Up
To run at peak energy efficiency and prevent future heating issues, your system should have a tune-up at least once a year. Our heating services in Dunwoody, GA, offer expansive tune-ups by inspecting each area of your unit, including the thermostat, ductwork, air filters, gas pressure, and more.

Heat Pump Repair
Tasked with the job to provide your home with both heating and cooling, your heat pump might run into issues that require repairs. An efficient heat pump is a great way to stay cool in Dunwoody's hot summers and warm in the winters. If your unit is emitting strange noises or operating inefficiently, schedule service with Estes in Dunwoody, GA.

Insulation
Older homes have a lot of character, but not a lot of insulation. This can quickly lead to leaked air and rising energy costs. Reach out to our team to schedule service and improve the temperature control in your home with insulation installation.

Cooling Services in Dunwoody, GA
Estes Services offers a full range of cooling services for Dunwoody residents, including:

AC Repair
Air conditioning services in Dunwoody, GA, include service for all major brands and types of cooling systems. Estes covers heat pumps, mini-split systems, central air conditioners, and ductless systems. Our team can assist with all of your AC repair needs.

AC Installation
If your existing unit is faltering or you are ready to invest in a new unit, we can help with AC installation. Given the complexity of air conditioning units, it is best to utilize professional air conditioning services in Dunwoody, GA. With our detailed installation process, you can expect fewer repairs, greater comfort, enhanced safety, and warranty coverage.

AC Tune-Up
Regular maintenance has the proven benefits of increased efficiency, lower energy bills, better indoor air quality, and an increase in overall comfort. Our air conditioning services in Dunwoody, GA, include regular AC tune-ups. This service includes cleaning the compressor compartment, outdoor coil, electrical compartment, and more. We also inspect electrical/motor components like the bearings and fan blades.

Emergency AC Services
With 24/7 support, our technicians are there when you need them most. You can always schedule service in advance, or reach out to our Estes Services team for emergency AC services.

Ductless Mini-Splits
Ductless mini-splits don't require any ductwork. They have an exterior heat pump connected with interior air handling components. The air handlers operate independently, allowing for different temperature zones in the home. This is a flexible option that helps conserve energy.

Dunwoody, GA Plumbing Services
When it rains, it pours. This statement could not be more true when covering plumbing issues. A leaky faucet can easily turn into extensive water damage if not addressed in a timely manner. Avoid an overflowing problem by contacting us about our plumbing services in Dunwoody, GA. We can handle everything, including:
Running/clogged toilet
Slow sink drain
Low water pressure
Water heater leak
Garbage disposal jam
Water heater producing cold water
Clogged drain
Sewer system backup
Clogged drain or clogged water line
Sump pump issues
And more!
Enroll in an HVAC Maintenance Plan from Estes Services
We are a business built by our community. We don't want to offer a one-time repair; we want a life-long solution. This is where our maintenance plans come into play. For a low monthly fee, all of your regular services are covered, including tune-ups.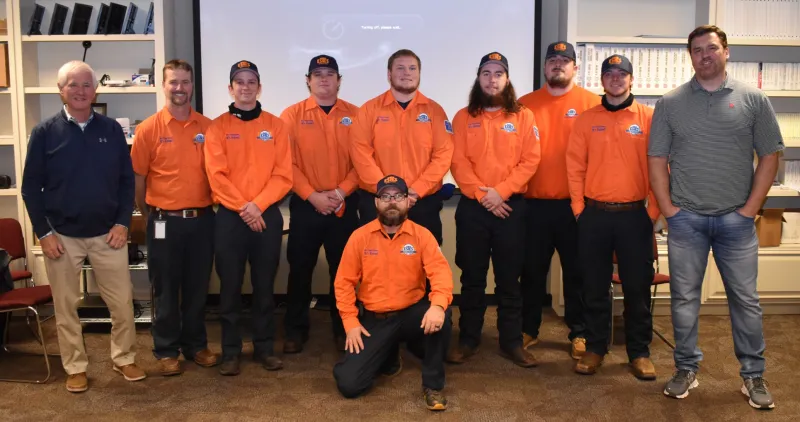 Schedule Services With Estes in Dunwoody, GA
From start to finish, our HVAC, plumbing, and electrical services in Dunwoody, GA, have you covered. Our licensed and highly trained team will handle all of your issues. While we recommend regular maintenance, we know emergencies happen. That is why you can count on us 24/7 to provide expert advice, flexible financing, and great service.