Your HVAC, plumbing, and electrical systems are crucial aspects of your home that must work properly in order to keep you and your family safe and comfortable. When issues arise in your Peachtree City, GA area home, be sure to give Estes Services a call. We specialize in providing homes just like yours with the best heating, cooling, plumbing, and electrical services in the area.

Trust Estes to prioritize your property when you need it most.

Heating Services in Peachtree City, GA
Working with Estes Services means access to a comprehensive list of heating services in Peachtree City, GA. These include:

Furnace Repair
Estes Services is available 7 days a week to provide exactly what you need. Our experts can also work to diagnose and fix minor issues like an odor coming from the furnace, reduced heat output, or poor circulation.

Furnace Installation
If you've recently moved to the Peachtree City area, let us provide your home with the most cutting-edge heating technology in the industry. Not all furnaces perform the same, and errors in installation can lead to danger. Estes Services can safely and effectively perform furnace installation services to ensure that no issues arise with your home's furnace.

Heating Tune-Up
Did you know that your old heating system could be costing you extra money on your energy bill? Call Estes Services to give your system a routine tune-up. This will ensure that your device is running as efficiently as possible without wasting energy that doesn't work to heat your home.

Heat Pump Repair
Don't let a heat pump breakdown leave you out in the cold. Our repair services in Peachtree City, GA are available 24/7 to residents. We are familiar with all makes and models and can provide fast and efficient repairs.

Insulation
Did you know that insulation leaks are one of the leading causes of excessive charges on energy bills? Let our team expertly install insulation to save you money on your home's energy bills.

Cooling Services in Peachtree City, GA
If you've been disappointed by cooling services in the past, trust Estes Services to change your mind. Our air conditioning services in Peachtree City, GA help households save money and stay cool.

AC Repair
Temperatures can skyrocket during the Peachtree City, GA summers, so it's important that you can count on your air conditioner to provide much-needed cooling. When issues occur, contact Estes. Our full-service air conditioning repairs will have your unit back up and running quickly.

AC Installation
We offer fast and professional installation through our partnership with Carrier. Carrier is a very reputable brand that offers homeowners top-of-the-line products. Their AC units are extremely effective and have great energy efficiency.

AC Tune-Up
Our maintenance services help clients to extend the lifespan of their units and prevent future issues. Regular tune-ups prevent breakdowns, detect problems early for cheaper fixes, and can even improve performance.

Emergency AC Services
Around-the-clock services allow us to prioritize every client who comes to us with their AC needs. We understand the urgency of an AC breakdown, which is why we offer repairs 24/7.

Heat Pump Repair
If your heat pump isn't directing hot air out of your home in the summers, it can lead to warm and stuffy air. At the first sign of an issue, call Estes Services. Our friendly technicians have plenty of heat pump experience and will provide your home with the best services in the area.

Ductless Mini-Splits
Our technicians can help you take advantage of a ductless mini-split system. This avoids the potential for duct leaks in losing households' money on bills.

Electrical Services in Peachtree City, GA
Your electrical systems should be safe without costing a fortune in bills. Our electricians have training and experience with a wide range of electrical services in Peachtree City, GA. That's why so many clients turn to our friendly technicians to ensure their home electrical system is efficient.

Whether you need a ceiling fan installed or an exhaust fan hooked up, our experts can help. We also install wiring, lighting, outlets, and more. Reduce the risk of fire or electrocution when you contact Estes Services for safe installations.

Plumbing Services in Peachtree City, GA
Your plumbing is one of the most complex systems in your home. Whether you are struggling with your fixtures, filtration system, clogged drains, or even water heater issues, Estes Services can offer support.

Our plumbers have a wide range of experience that they bring to each new client. Fast leak repairs, sewer line maintenance, and unclogging your kitchen appliances are all common repairs that our team can complete easily for clientele.

Call Estes today for any plumbing services in Peachtree City, GA to ensure that your dripping faucet doesn't cause a spike in your water bill or that your low water pressure doesn't keep ruining your morning showers.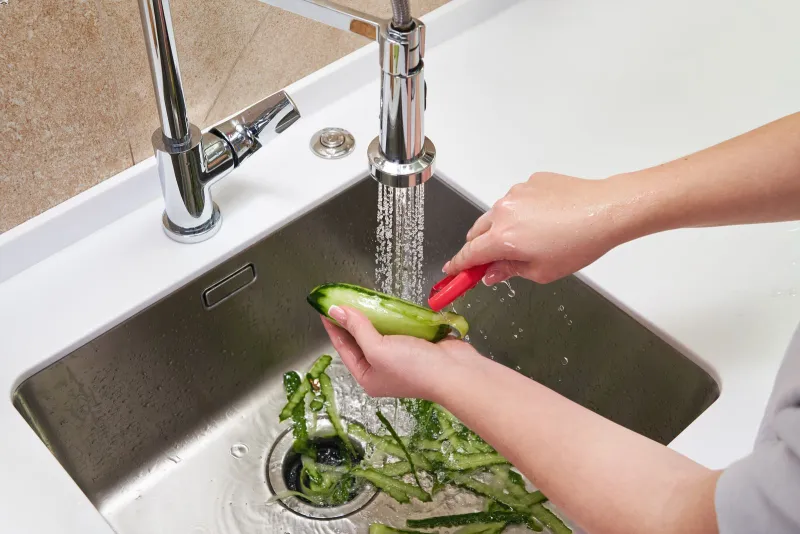 Enroll in an HVAC Maintenance Plan from Estes Services
With 90 degree summers and chilly winters, it's no wonder so many clients require HVAC services in Peachtree City, GA. Enrolling in a maintenance plan with Estes Services to maintain your HVAC system provides major financial and convenience benefits to clients, such as:

Save money on your energy bills
Catch problems early before they get expensive
Avoid sudden system breakdowns
Protect your home from danger
We value the person-to-person relationships we develop with our customers. As part of our open and transparent communication, we don't tack on hidden fees or upcharge clients on the job. Our services save clients money on efficiency and bills.