Having a reliable HVAC company to count on is a must for homeowners in Roswell, GA. This city experiences cold winters and muggy, hot summers. When issues arise with your heating or cooling system that lead to a complete system breakdown, it's imperative that you receive the proper fix as soon as possible. A breakdown can quickly create emergency situations that can threaten the safety and comfort of you and your family.

Roswell, GA Heating Services
We offer an array of heating services in Roswell, GA, including:
Furnace Repair
Nobody wants to deal with a faulty furnace, but there are many reasons that your system could fail that you should be aware of. These include dirty air filters or a malfunctioning thermostat. Our team of experts is available 24 hours a day, 7 days a week if you're ever in need of a furnace repair.

Furnace Installation
A furnace installation is a big decision, as your HVAC system is probably one of the largest investments for your home. Our team of trained technicians prides itself on providing you with the best heating services in Roswell, GA that suit your budget and energy goals.

Heating Tune Up
Having regular tune-ups (at a minimum once a year) ensures that every component of your heating system is in full working order. It also reduces heating costs, improves dependability, increases the life of your furnace, and prevents it from breaking down or needing repairs.

Heat Pump Repair
The relatively mild winters in Roswell, GA make heat pumps the perfect HVAC system. But because these workhorses provide both heating and cooling for year-round comfort, they are prone to breaking down occasionally. Here at Estes Services, we can fix your heat pump so it works effectively in every season.

Insulation
We can install insulation in your home to ensure that it stays cool in the summer and warm in the winter. Proper insulation ensures the heat stays inside during the winter and outside in the summer for improved comfort and lower energy bills.

Roswell, GA Air Conditioning Services
We offer an array of air conditioning services in Roswell, GA, including:

AC Repair
There's nothing worse than your AC unit becoming faulty, especially in the summer. Our team is trained to fix any issue you may have with your air conditioning unit and provide your household with a pleasant indoor environment.

AC Tune Up
AC units require maintenance at least once a year, with springtime being the most recommended time for a checkup. The benefits of AC tune ups include improved unit performance, reduced energy bills, and increased energy efficiency.

Emergency AC Services
Here at Estes Services, we offer emergency services that allow you to call us 24/7. Whatever time of day, whatever the time of year, we will come to your aid for all of your AC needs.

Heat Pump Repair
If you're suddenly noticing high energy bills, or your heat pump is making unusual noises, the system may need repair services. Our team is experienced in all types of repairs, so they will be able to help with any problem.

Ductless Mini-Splits
Want to conserve energy and save your household up to 30% on electric costs? Then consider contacting Estes Services for the installation of a ductless mini-split HVAC system.

Electrical Services in Roswell, GA
Here at Estes Services, we have been providing our services for over 70 years. As well as HVAC repairs, replacement, and maintenance, we also offer an array of electrical services in Roswell, GA, including:

Electrical Repair
Surge Protection
Breaker Panels
Smoke & Carbon Monoxide Detectors
Outlet Installation
And more!
If you're in need of these services, you can trust our trained electricians to ensure that every electrical aspect of your home is safe and professionally installed. Because we take this work so seriously, all of our electricians are fully licensed and expertly trained to repair and install electrical systems.

Plumbing Services in Roswell, GA
We have also been assisting our Roswell, GA customers for over 70 years with quality plumbing services. We are a family owned and operated business and ensure that every customer receives the best and most trustworthy services possible. Whether you need a repair, replacement, or require some maintenance, you can be sure that our plumbers are fully trained for any job that comes their way. Some of the plumbing services we offer in Roswell, GA include:

Drain Cleaning
Plumbing Fixtures
Leak Repairs
Water Heater Services
Water Filtration Systems
If you have a leaky pipe, clogged garbage disposal, or a slow drain, you can trust our plumbing company to fix the problem swiftly and professionally.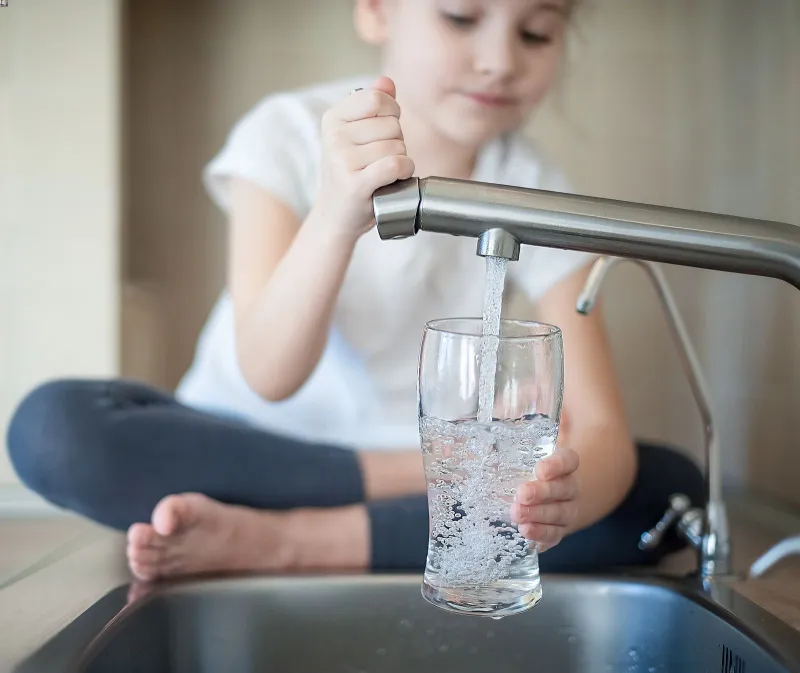 Schedule Service With Estes Services Today
Do you require quality HVAC services in Roswell, GA? Well, look no further than Estes Services. Offering repairs, replacements, and tune-ups, as well as electrical and plumbing work, you can count on us to get the job done with the utmost professionalism.

Schedule service today to provide your home with the level of comfort and safety that you deserve.