Home Lighting Ideas for 2022
Are you looking for the best lighting ideas to enhance your home? There are many different home lighting ideas and trends for 2022 to consider.
Whether you are looking to improve your property's ambiance at night; searching for a greater sense of security, safety, and convenience; or hoping to create an eye-catching centerpiece for any room in your home, this article will go over the top home lighting ideas for 2022 to give you inspiration for your next home lighting project.
Exterior Lighting
Let's start with exterior lighting ideas. First and foremost, a well-planned exterior lighting project with proper workmanship can add numerous benefits to your home. It's a great way to enjoy your pool at night; highlight your beautiful landscaping even in the dark, and enhance your home's safety and security.
Before delving into the details of pool lighting, landscape lighting, and security lighting, let's briefly talk about the types of lights you can choose from LED and incandescent lights.
LED and Incandescent Lighting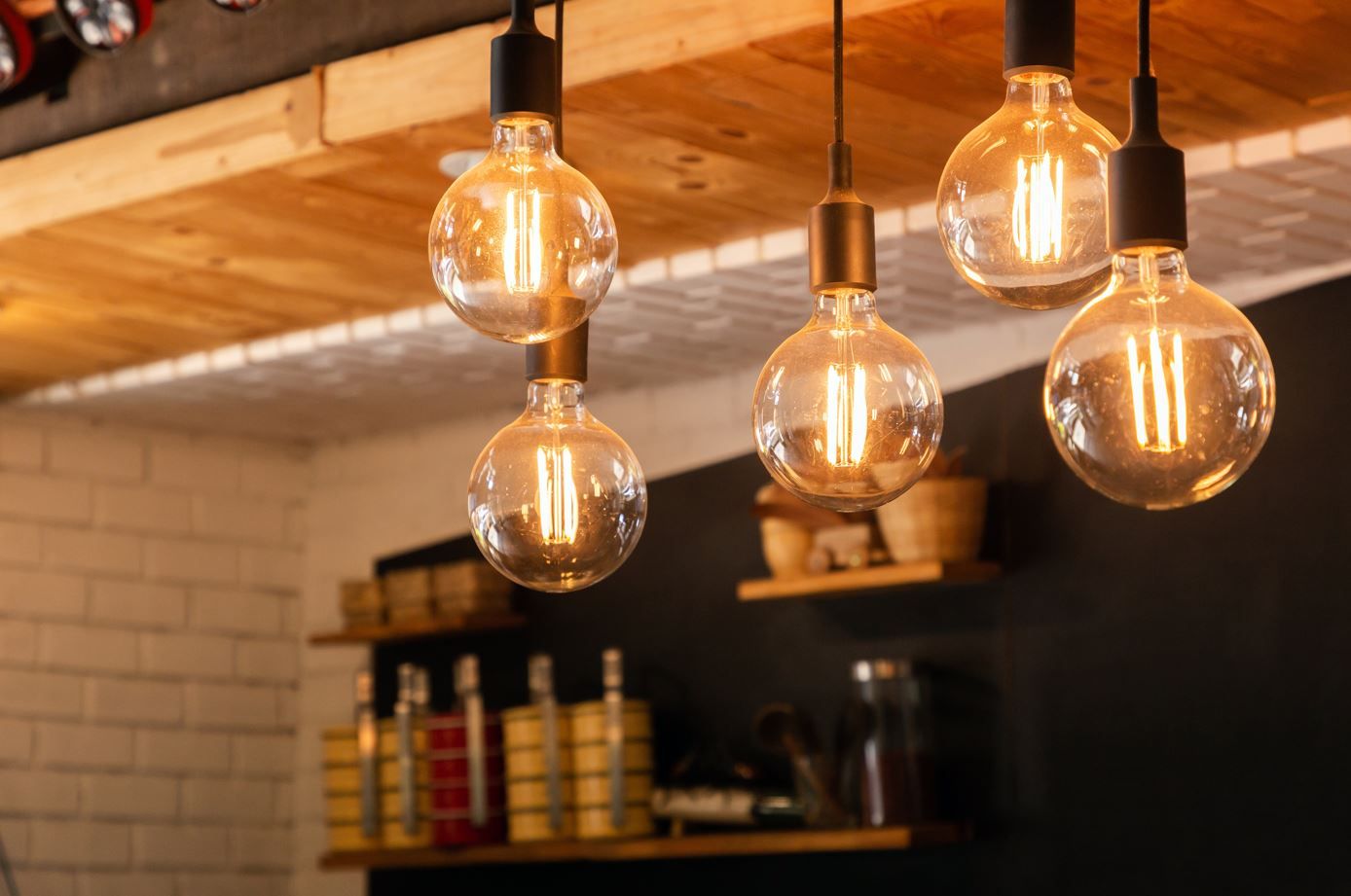 Both LED and incandescent lighting can be well-suited for your exterior lighting project needs, so it all comes down to your preference and the aesthetic you want for your outdoor lighting.
If you are unsure what would be best for the exterior of your home, our Atlanta electrical contractors can help you determine the best choice.
Now, let's move to pool lighting project ideas:
Pool Lighting
If your backyard has a pool, you should consider professional pool lighting installation. With properly installed pool lighting, your pool can be enjoyed at night the same way it is enjoyed during the day. The light installations will provide you with extra nighttime visibility, making your pool a safe place for family and friends to spend time at night.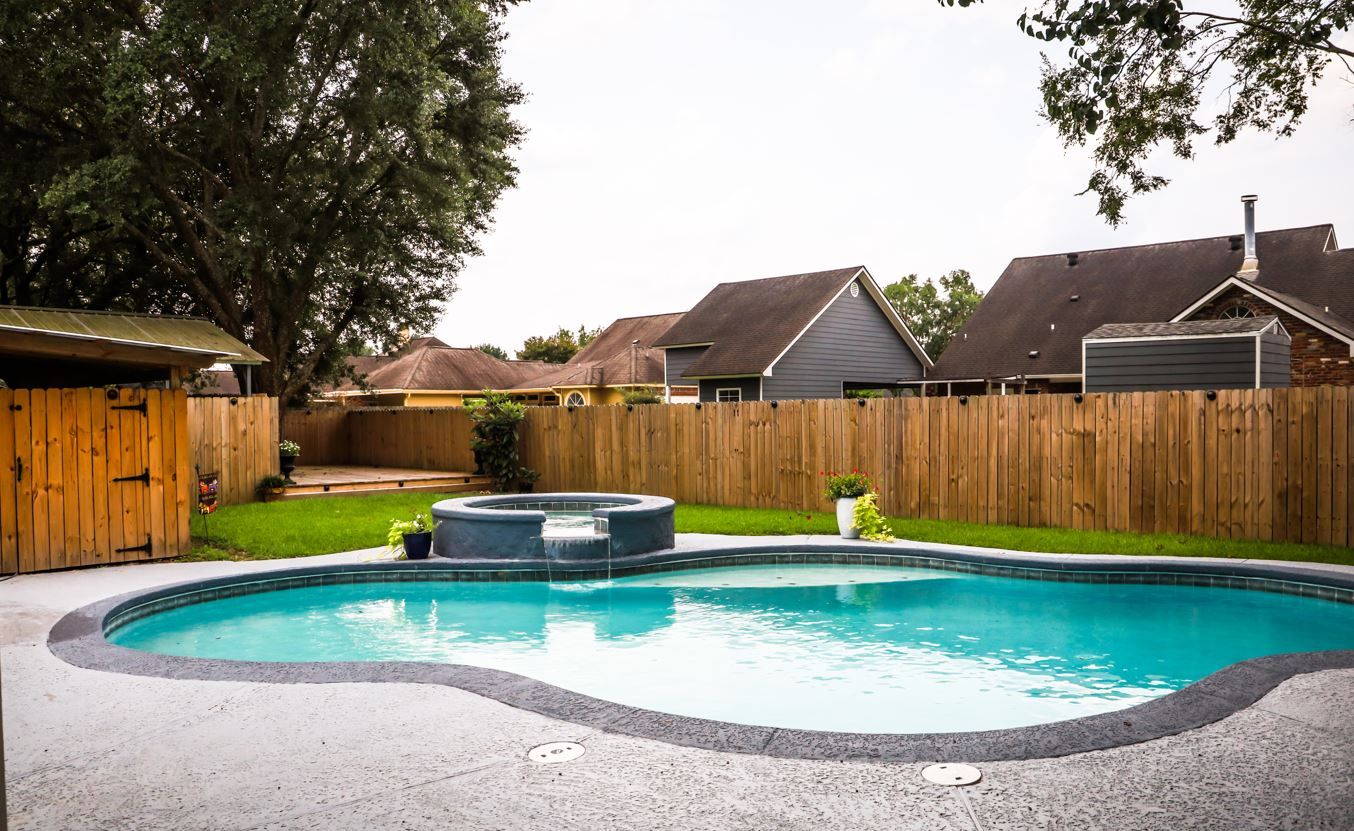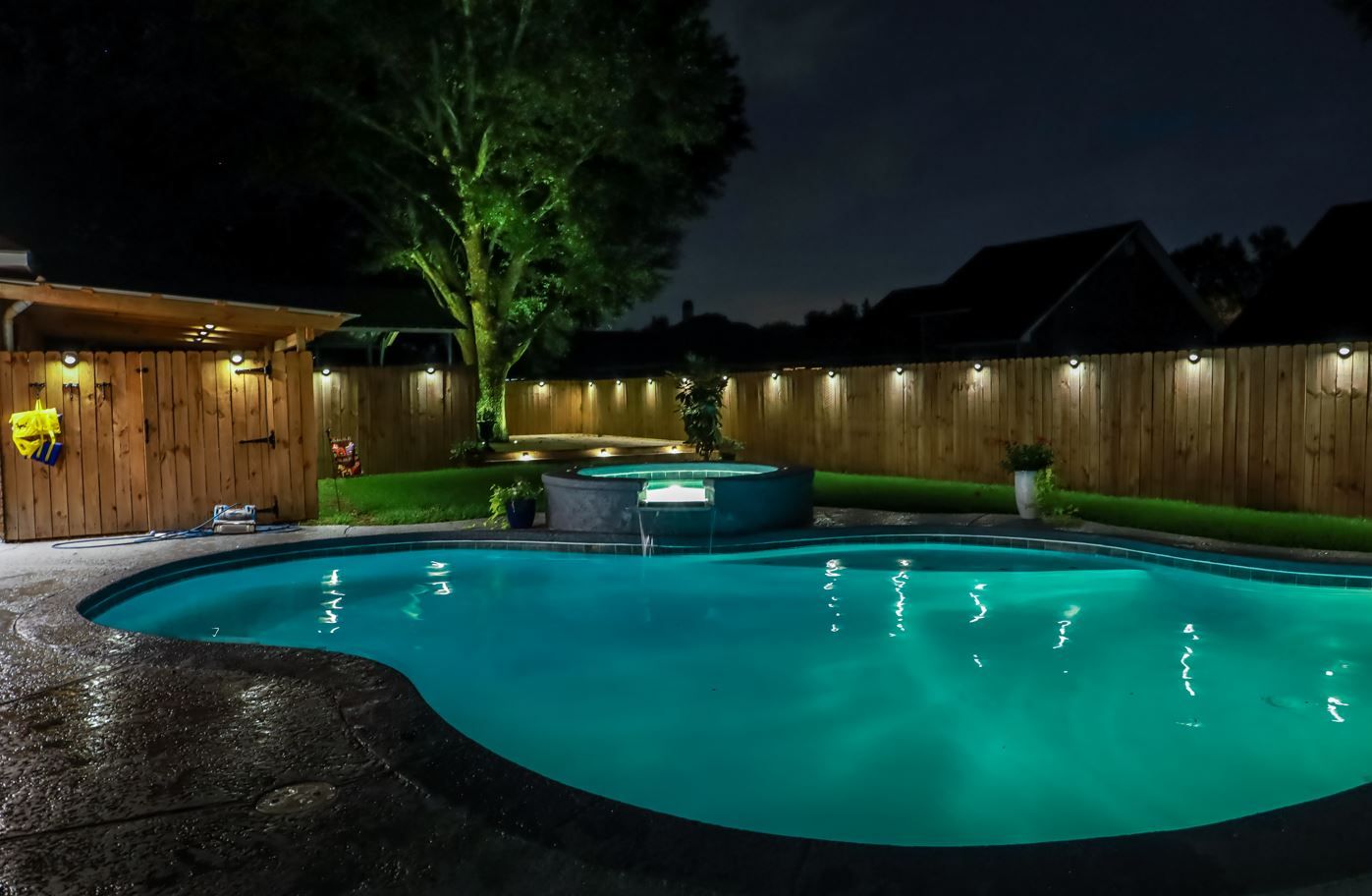 While the swimmers rest, pool lights create a beautiful sparkling effect on the water at night. So whether you're entertaining or just want to gaze upon the beautiful water, the sparkling effect will soothe and wow every time the lights are on.
Landscape Lighting
Landscape lighting is the best way to highlight your beautiful landscaping—day and night. For example, your plants, beds, fountains, or ponds will be admired at night with professional landscape lighting installation.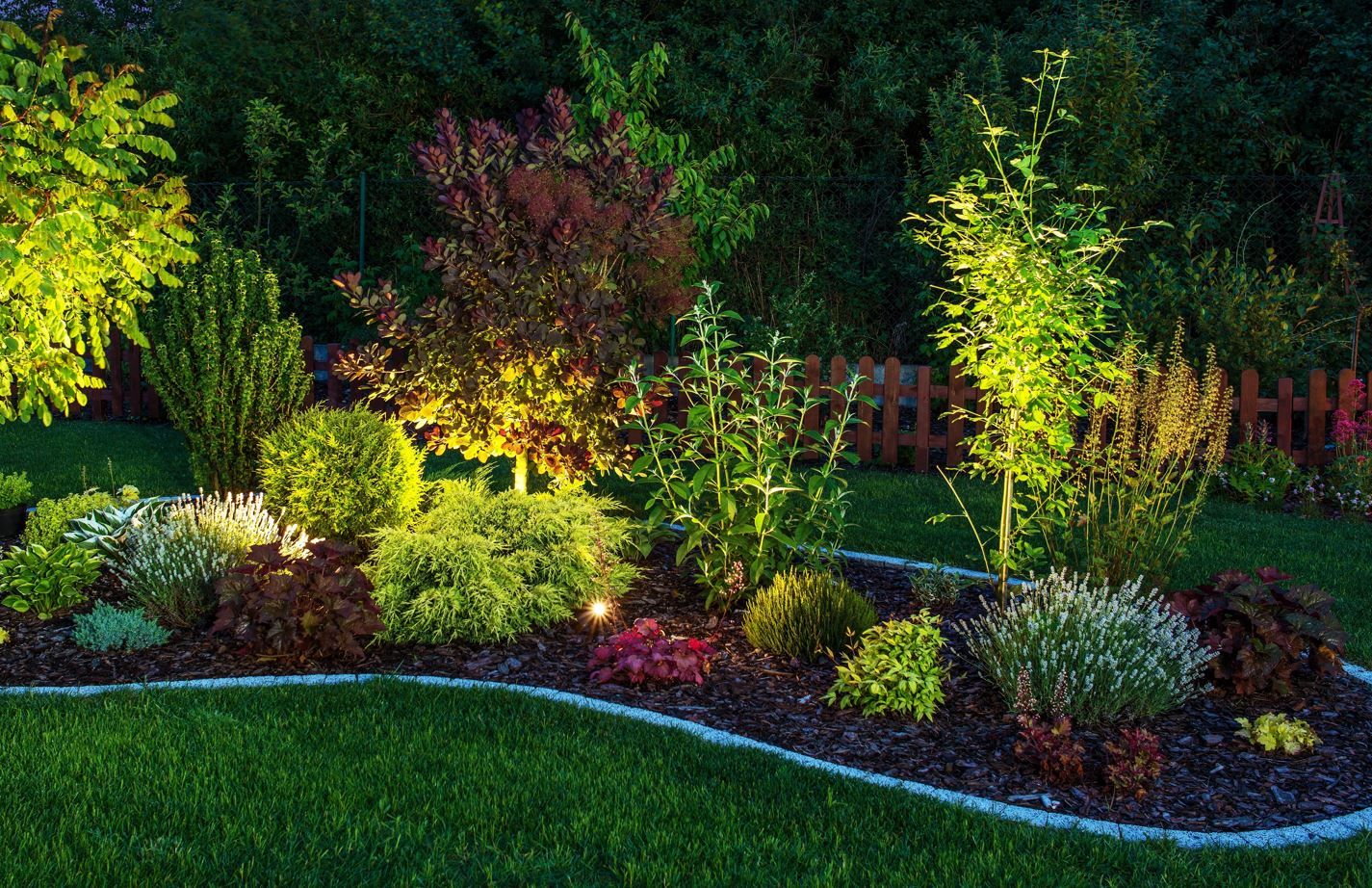 The lighting fixtures installed by our licensed electrical contractors in Atlanta will be carefully placed to make the most out of and highlight the many features in your landscaping. The fixtures are durable and designed to sustain tough weather conditions. We can help you make your landscape recognizable 24/7 with professional landscape lighting installation.
Security Lighting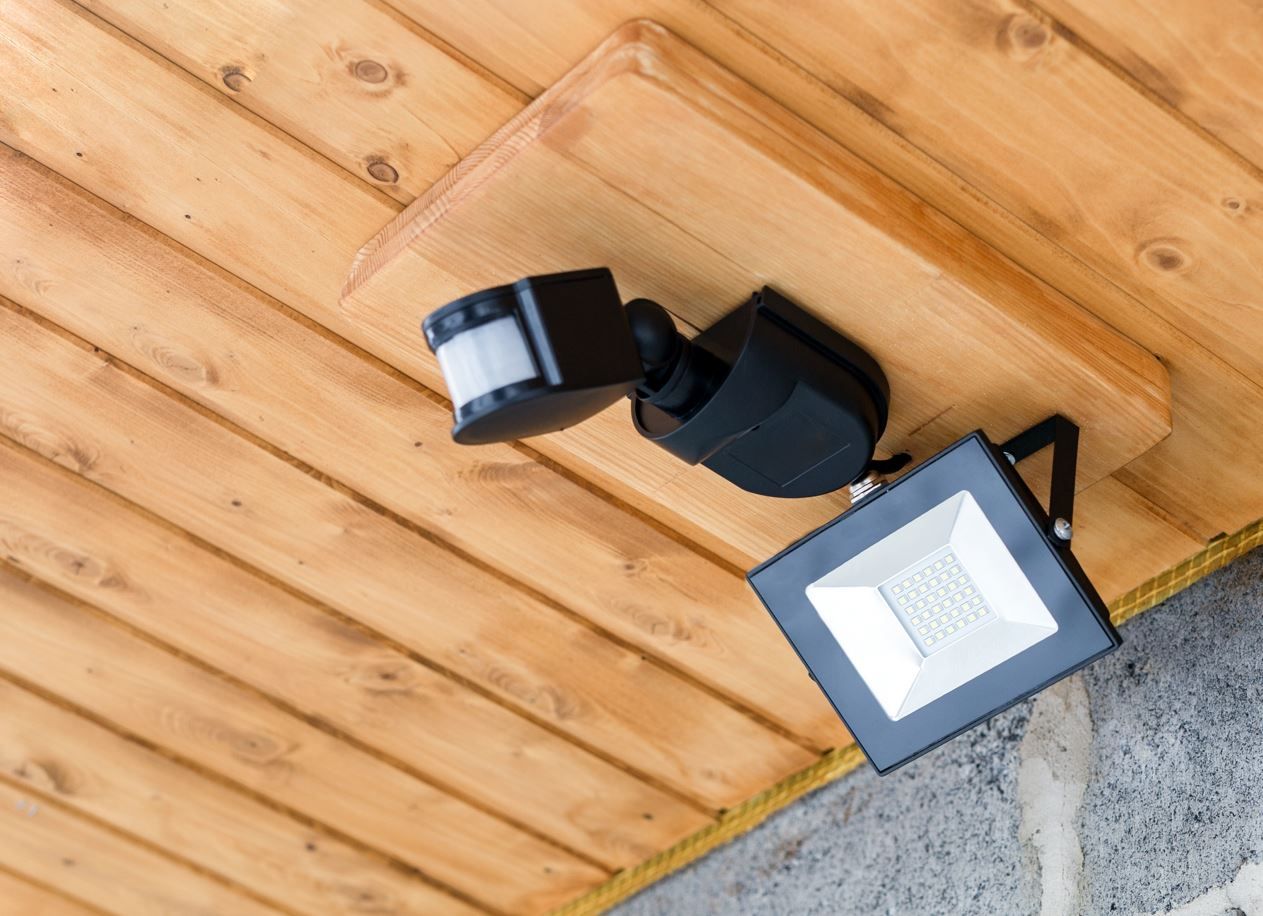 Home security may be a top priority for you, and security lighting plays an important role in keeping you and your loved ones safe. That's why it's considered a top outdoor lighting idea.




Our team of Atlanta electricians understands the importance of feeling safe and secure at your home. That's why our team will work carefully to pinpoint the best areas around the home in which security lighting is needed. The bright and durable lights that are installed deter trespassing or other illegal activities by improving the visibility of your home's exterior.

Bright lights give the appearance that people are in the home, even if they aren't, and effectively deter criminals from entering your home at night. Additionally, bright light installations and walkway lights will promote the safety of your household family members, and guests by ensuring a safe and visible path to and from your home.

Interior Lighting

Let's move on now to interior lighting ideas. Interior lighting is another great way to add comfort, safety, and convenience to your home. There are numerous interior lighting ideas for 2022 to consider for your next home improvement project. First, we will discuss electrical outlet installation services and then move over to lighting installation services.

Outlet Installation

In today's households, the use of electronics, appliances, and other electrical devices is more prevalent than ever. It's important to upgrade, add, and/or relocate your home's electrical outlets to ensure the ultimate comfort, convenience, and safety for you and your family.




That's why at Estes Services, we provide various electrical outlet services, including:

● GFCI Outlets

To ensure safety in your household, it's crucial that you install Ground Fault Circuit Interrupter (GFCI) outlets throughout your home to protect you and your family from electrical shock and to prevent overheating circuits and electrical fires in your home. GFCI outlets are required by law in many areas of the home.

However, homes that were built prior to this code update may not be in compliance. Our electricians install GFCIs to replace outdated outlets that are not compliant, add new GFCI outlets for better safety protection in your home, and replace broken GFCI outlets.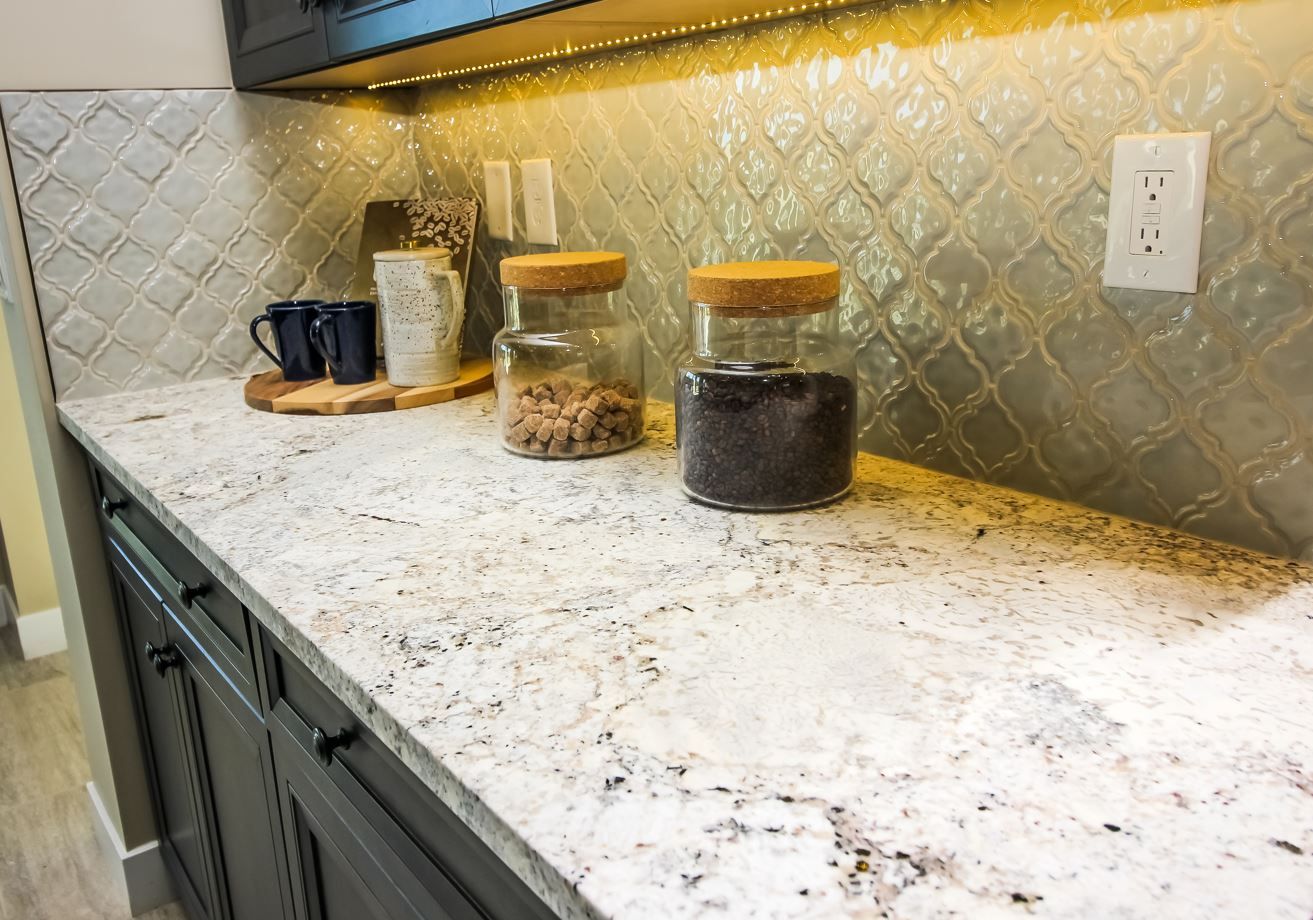 ● Weatherproof Outlets

To make the most of summer outdoors, weatherproof outlets will come into good use for yard work, summer play, and other fun outdoor activities. These outdoor outlets are durable enough to not get damaged by rain, snow, or other natural elements. They are strategically installed along the exterior of your home to provide a power source for your outdoor activities so that you can conveniently access it when you need it most.
● Child Proof Outlets
Childproof outlets are great for protecting your children against the risks posed by electrical outlets. While a plastic plug protector may seem to provide protection, child-proof outlets provide the best safety protection for your children. Although these outlets have the same look as regular outlets, their electrical contacts are protected with spring-loaded plates. This prevents objects from being inserted into the receptacle unless it creates equal pressure, such as when an appropriate plug is inserted.
● Outlet Wiring Services
There are certain appliances and electronics that use a large amount of power. No matter which outlet these electronics are plugged into, there is a possibility that you could overload the circuit, negatively impacting the use of other electronic devices as well as causing poor device performance and damaging your home's electrical system. At Estes Services, we install heavy-duty outlets to safely power appliances and electronics, such as washer/dryer, microwaves, computers, and hot tubs.
Lighting Installation
Lighting plays a key role in the overall ambiance and aesthetic appeal of your home. When properly installed, it can enliven your home and make it feel inviting and relaxing. At Estes Services, our licensed electricians can take your home's lighting to the next level with our skilled lighting installation services, so that you and your family can make it a summer to remember.
● Overhead fixture
Whether you want to add more lighting across a room or brighten up a specific area of the room, overhead lighting effectively delivers your lighting needs. It further enhances the aesthetic appeal of your home. With a wide range of fixtures to choose from, you can get the exact look you want to complement your current home's interior design or even have it be the centerpiece of a room.
● Recessed lighting
Recessed lighting is a great option for adding more light to a room and making it feel more open. This elegant lighting can come with dimmers so that you can have more control over your lighting levels. Add these safe and efficient lights to any area of your home.
● Accent lighting
Accent lighting can be used to focus light on specific areas of your rooms or even on individual objects within your room. Some examples of this lighting include sconces, pendant lamps, and torcheres. This lighting is a great choice for enhancing the overall design of your home's interior.
Plan Your Next Home Lighting Project with Estes Services
This summer, let us be of service to you to provide the best indoor and outdoor lighting solutions for your home so that you can enjoy quality time with your family and friends.
At Estes Services, our licensed electricians can help you design the perfect lighting additions for your indoor and outdoor spaces, and perform skilled installation to ensure code compliance, safety, and performance.
We are the Atlanta electricians that you can count on. As the #1 choice around Atlanta, you may be interested to learn that we are proudly a three-generation, family-owned, and local company dedicated to our communities and meeting your electrical needs of all shapes and sizes. Our friendly electricians in Atlanta conveniently and easily ensure your comfort throughout the year. We provide HVAC, plumbing, and electrical services in Atlanta and beyond. Our service areas in GA include Alpharetta, Buckhead, Decatur, Druid Hills, Dunwoody, Fayetteville, Johns Creek, Kennesaw, Marietta, Midtown, Peachtree City, Roswell, Sandy Springs, and Virginia Highland.
If you have any home lighting needs, make sure to schedule a service with us today.