Is a ductless mini-split worth it in your home? In fact, you may wonder, "Should I go ductless?" Well, ductless mini-splits can be an excellent choice for any space in your home, especially if you are looking for an easy and affordable way to incorporate heating and cooling into an existing space, new addition, or outbuilding.
That's why, in this article, we will discuss the benefits of a ductless mini-split and why go ductless for your next home improvement project. It's that Easy; It's Estes!
Benefits of a Ductless Mini-Split
There are many benefits of a ductless mini-split system for homeowners including energy efficiency, easy installation, and flexibility. According to ENERGY STAR, mini-splits are an increasingly popular alternative for radiators, baseboard heating, and window air conditioners.
Energy Efficiency
You achieve greater energy efficiency with a ductless mini-split compared to a traditional air conditioner, so you can save money and energy. With a ductless mini-split, there are no energy losses from holes or cracks in ductwork. In fact, the U.S. Department of Energy states, "duct losses can account for more than 30% of energy consumption for air-conditioning" with a traditional air conditioner.
Additionally, a ductless mini-split only operates when the specific room or zone needs cooling. It is not affected by the rest of the house or varying temperatures in other rooms. This provides enhanced comfort, especially when people have different temperature preferences.
Easy Installation
Professional ductless mini-split installations are much easier to install than traditional air-conditioning units, as there is no ductwork involved. It is also considered non-invasive construction work, and Installation can be done in as little as one day. For instance, there only needs to be a three-inch hole in an exterior wall to connect the refrigerant lines and wiring from the outdoor unit to the indoor unit.
Flexibility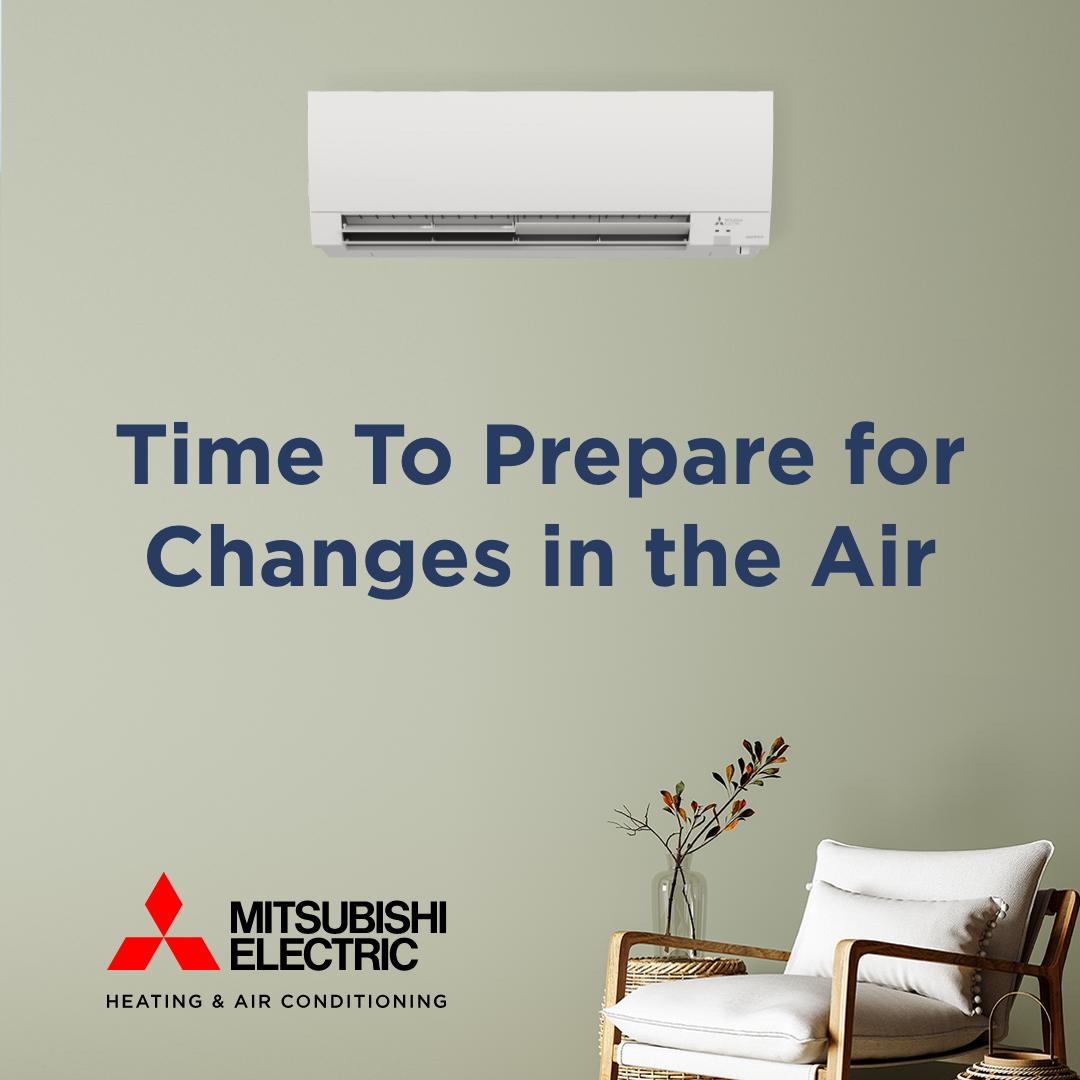 Because of their smaller design, ductless mini-splits take up less space and offer flexibility in your interior design. The indoor air handlers of a mini-split can be 1) wall-mounted; 2) floor-mounted; 3) ceiling-suspended; or 4) ceiling-mounted.
Ductless Mini-Split Applications
Ductless mini-splits can be used in a variety of residential applications due to their flexible design and lack of ductwork. While you can add a ductless mini-split to almost any space in a home, most homeowners choose places in which the traditional air-conditioner unit cannot easily be installed.
Keeping this in mind, from room additions to garages, here are some of the most common uses in a home:
Room Additions
If you're expanding onto your home with a new room, you are probably looking at options available to heat and cool the space. It may not be possible or economical to extend your current central air-conditioner unit. For instance, there could be capacity limitations and ductwork complications with your current setup.
That's where a ductless mini-split comes in handy. In fact, a ductless mini-split is a recommended option for many different room additions.
Garage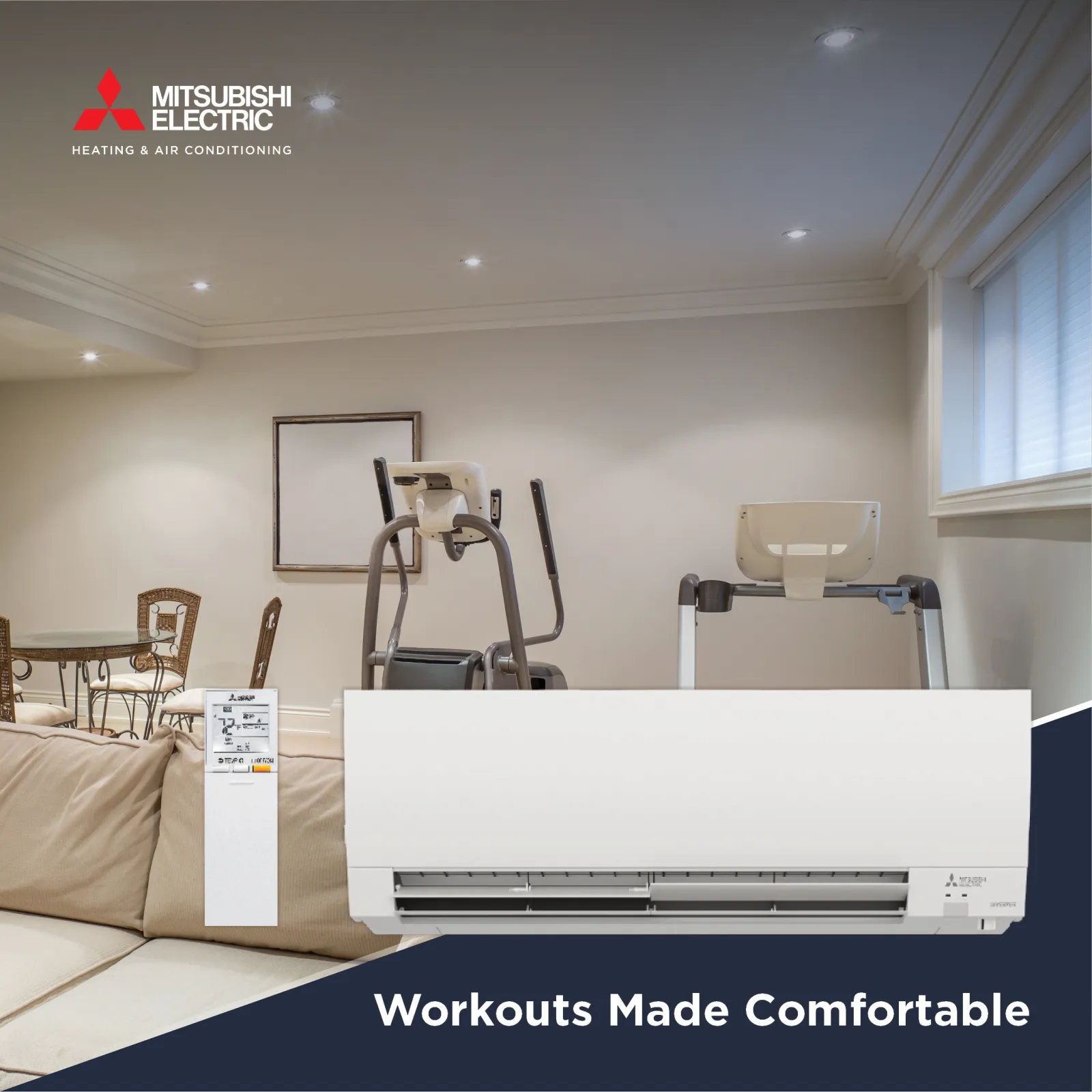 Do you spend a lot of time in the garage? Adding a ductless mini-split into your garage is a great way to stay comfortable all-year long. With a ductless mini-split, you don't have to experience the hassle associated with window units, air conditioners, or space heaters.
Older Homes Without Existing Ductwork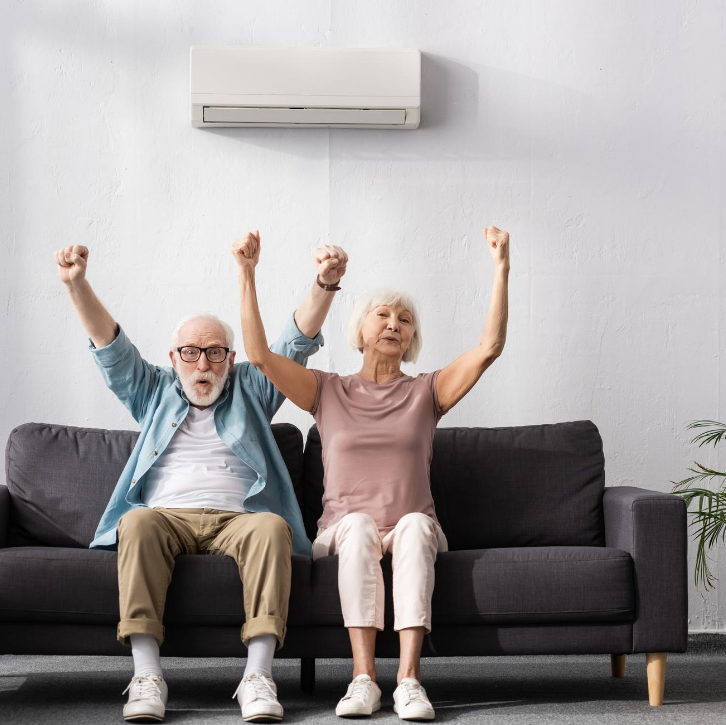 If you're in an older home without existing ductwork, you may want to consider a ductless mini-split. This allows you to get the heating and cooling you desire without the high costs associated with installing entirely new ductwork throughout the historic home.
Porches and Sunrooms
Ductless mini-splits can be the perfect complement to a porch or sunroom. In fact, they can easily turn a porch or sunroom into an all-season room.
Basement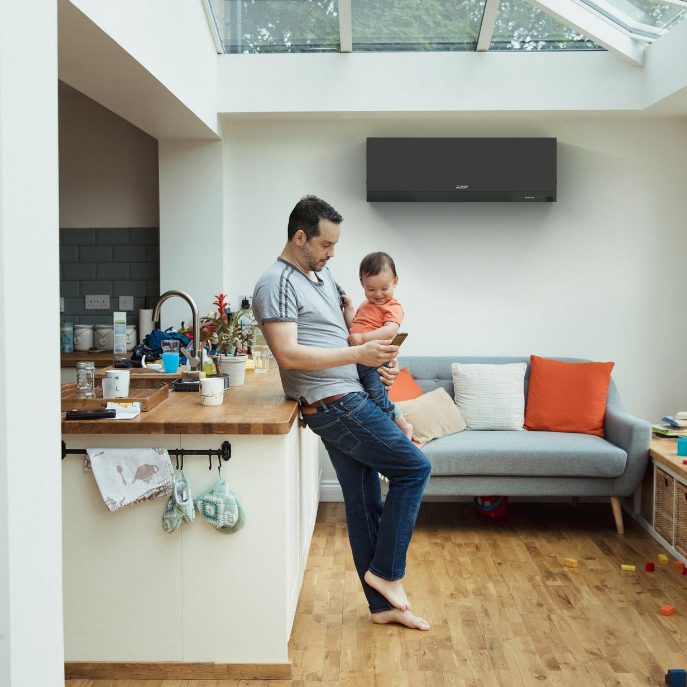 Along similar lines, adding a mini-split in a basement can also extend your indoor comfort, as the mini-split can help reduce the humidity and moisture in the air.
As you can see, the ductless mini-split can be installed in many different applications in a home. Our experienced Atlanta AC installation contractors can help you decide which new or existing places in your home could benefit from a ductless mini-split installation.
Ductless Mini-Split Installation Options
When you are ready to compare ductless mini-split installation options, we can help. We offer great choices when it comes to your ductless mini-split installation, and we can cater it to your specific needs, including how many zones you need and whether you need just cooling or heating and cooling.
Additionally, all of our new installations come with a 10-year manufacturer warranty and a 1-year labor warranty. When you work with us, you experience quality service and excellent customer support that has made us the top choice in Atlanta for new AC installations since 1949.
In addition, we offer special financing options so that you can pay for your purchase over time with affordable monthly payments.
Go Ductless with Estes Services
Well, there you have it: the benefits of a ductless mini-split. Consider incorporating this technology in your next home improvement project. We offer a comprehensive line of ductless mini-splits to consider, and our experts will be happy to answer any questions you may have or set up an appointment.
When you're ready to go ductless, go ductless with Estes Services. As the #1 Atlanta HVAC company, we are ready to help you make the right ductless selection for your home. We will ensure your comfort and efficiency with top-quality service.
We proudly service the greater Atlanta area, including Alpharetta, Buckhead, Decatur, Druid Hills, Dunwoody, Fayetteville, Johns Creek, Kennesaw, Marietta, Midtown, Peachtree City, Roswell, Sandy Springs, and Virginia Highland.
Schedule a ductless mini-split consultation today. It's that Easy; It's Estes!