You may be preparing your home for autumn decorating, including for celebrations like Halloween and Thanksgiving. While doing so, it's important to remember HVAC safety tips to ensure your comfort and health throughout this fall season. Don't take fall lightly!
Learn the HVAC safety tips for autumn and Halloween decorating here from our team at Estes Services, the #1 Atlanta HVAC company that's been providing comfort and efficiency with top-quality service since 1949. Harvest these incredible HVAC safety tips:
Keep Your Vents Unblocked
To ensure proper airflow throughout your home this fall season, don't have your autumn decorations block your air vents. With such blockage, you are not properly maintaining your HVAC unit, which can negatively impact it.
In fact, blocked vents lead to poor airflow and can cause your unit to be overworked, age quicker, and have higher energy usage.
So, while it may at first seem fun or convenient to have your decorations on a vent or register, think twice. It's recommended to find another area for your decorations in your home. After all, your home needs to have proper ventilation to ensure good indoor air quality (IAQ) amid fall allergies in Atlanta.
Keep Decorations Away from Your Outdoor Unit
Along similar lines, it's also wise not to have decorations or lighting on or near your outdoor unit.
While it's tempting to decorate your whole yard, it's best to avoid your HVAC unit, including surrounding trees and shrubbery, as décor hung on them could possibly fall on or into your unit.
Keep in mind that the same holds true with your outdoor lights: keep them away from your HVAC unit. Additionally, any lighting used in your decorating outside or inside should be safety-approved to avoid a fire or electrical hazard.
Most importantly, while fall and Halloween decorations of all kinds are fun, they can pose a fire risk.
According to a press release by the National Fire Protection Association on Halloween and fire safety, between the years of 2014 and 2018, approximately 770 home structure fires began with decorations, which resulted in an annual average of two fire deaths, 30 fire injuries, and $11 million in direct property damage.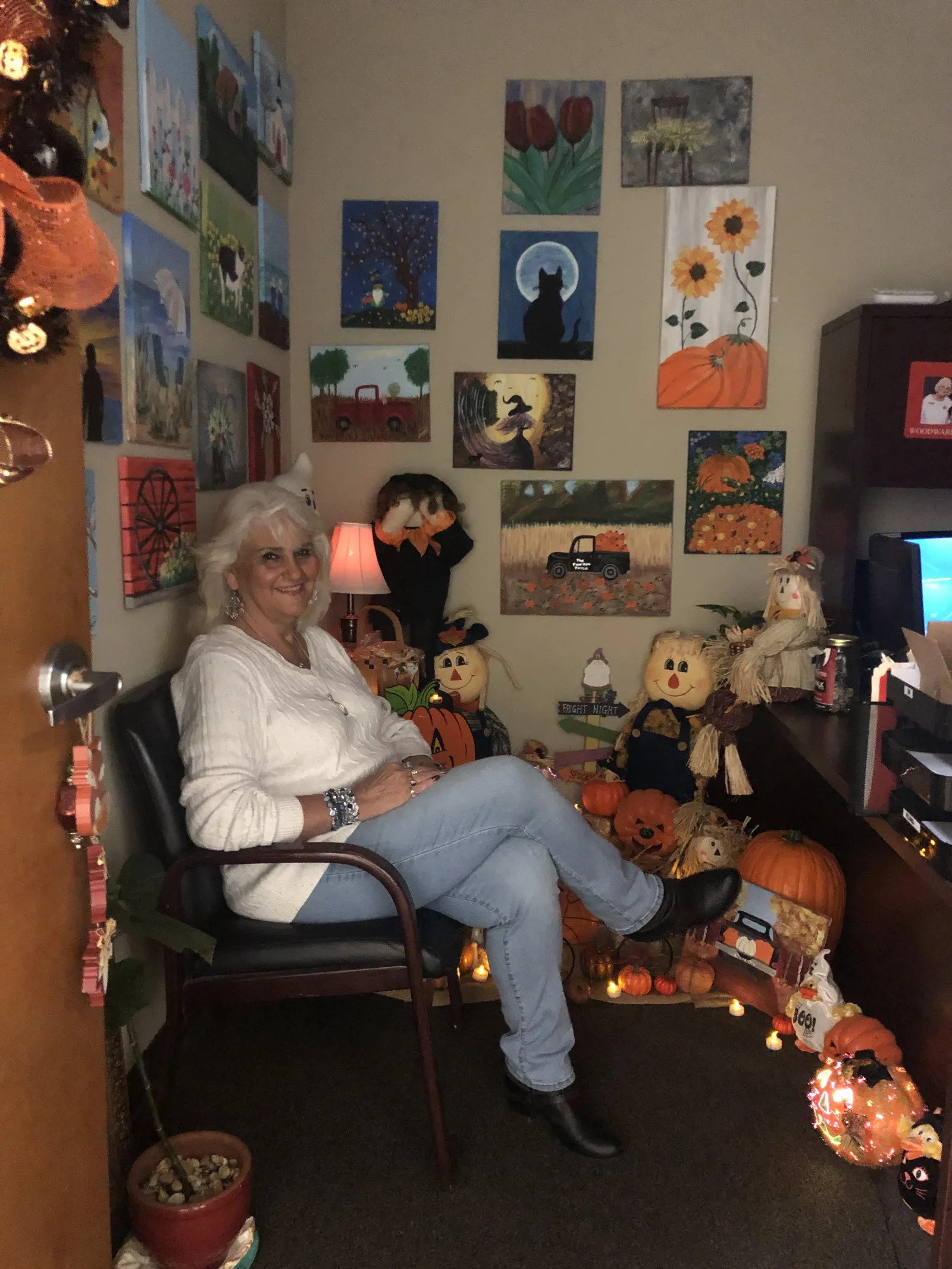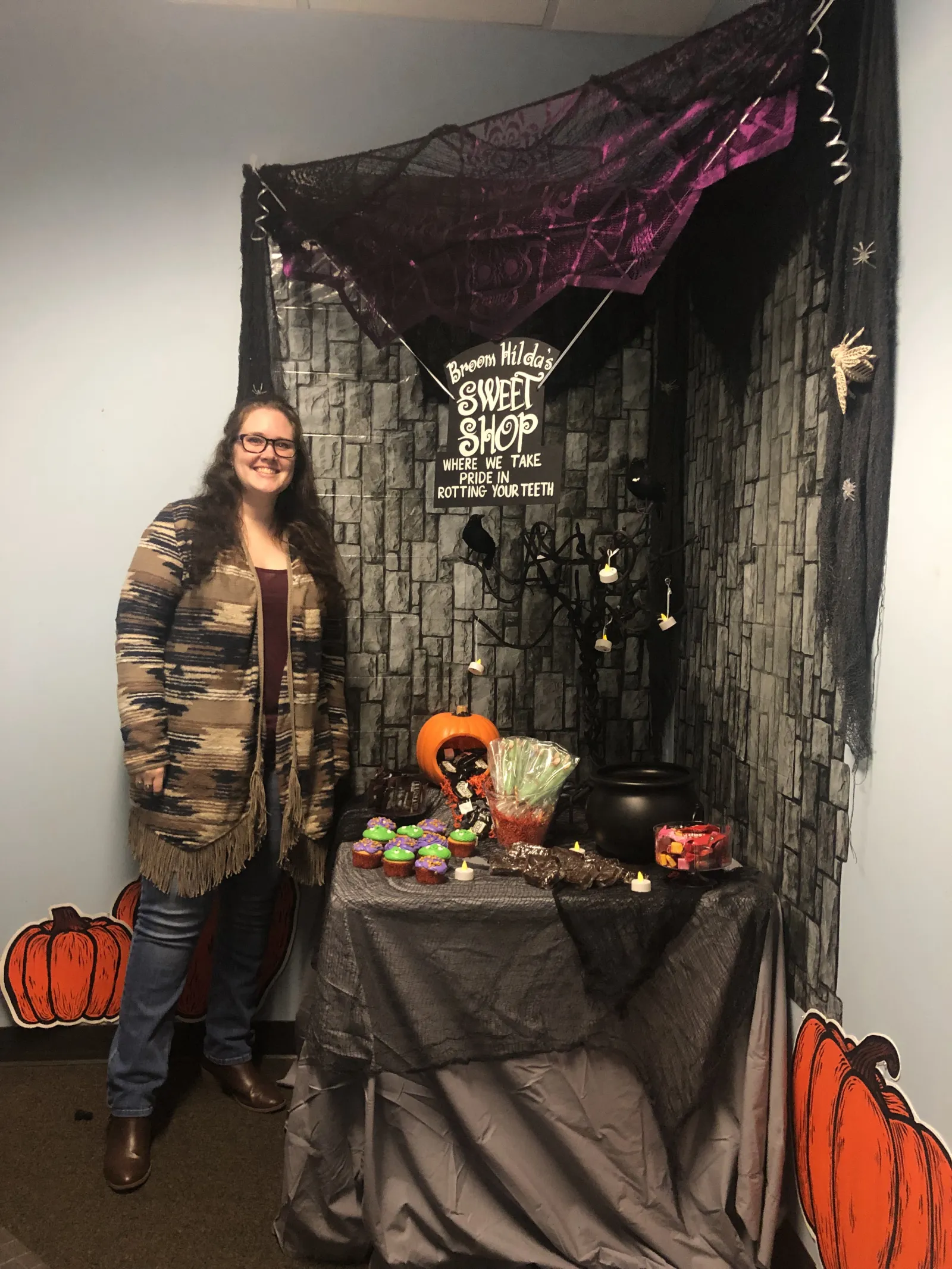 Keep Flammable Items Away from Your Unit

Candles and pumpkin lanterns can be festive additions to your décor. However, again, it is best to keep these decorations away from your HVAC unit. For example, hot dripping wax or tipped-over candles can be a risk to your HVAC unit and your loved ones.

It may be better to consider safer alternatives to real candles, such as battery-operated ones. There are many different, safer alternatives in the marketplace today.

Ensure HVAC Safety with a Fall Tune-Up

Ensuring your vents and registers remain unblocked and keeping decorations away from your outdoor unit are very important HVAC safety tips when decorating.

Equally as important is scheduling your fall HVAC tune-up with licensed, NATE-certified Atlanta HVAC technicians. A fall HVAC tune-up ensures that your HVAC system is running smoothly as the cooler weather arrives in the Atlanta, GA, area.

Your HVAC unit benefits in numerous ways from a fall HVAC tune-up, including:

● Prevent costly repairs due to reactive maintenance.

● Improving the longevity of your unit by being proactive.

● Increasing energy efficiency by optimizing performance.

Our Estes Services Maintenance Membership Plans, including the Whole-Home Supreme, the Whole-Home Standard, HVAC Supreme, and HVAC Standard plans, include a comprehensive maintenance check. Starting at just $14.95 a month, you can ensure the comfort, safety, and efficiency of your home.

Choose Estes Services for Your HVAC Repairs & Service This Fall

At Estes Services, it's our job to keep you and your family safe and comfortable this fall season. Whether you need a fall HVAC tune-up, are seeking a furnace repair, or thinking about making an upgrade to a new HVAC unit, our team of Atlanta HVAC experts is here to help.

We offer free second opinions on any major HVAC repair or replacement. Plus, right now, we are offering up to $2,350 in rebates on qualifying Carrier Infinity Systems. Fall in love with a new AC unit this fall with this exciting rebate offer.

Autumn is in the air! Explore all our fall special offers and coupons today.

We provide HVAC services in the greater Atlanta area, including Alpharetta, Buckhead, Decatur, Druid Hills, Dunwoody, Fayetteville, Johns Creek, Kennesaw, Marietta, Midtown, Peachtree City, Roswell, Sandy Springs, and Virginia Highland.

Schedule service with us today. It's that Easy; it's Estes!