Are you considering a replacement of your current HVAC system? If so, one of the most important steps you can take before purchasing a new unit is to consider the SEER2 rating of it.
This rating system helps you determine the overall energy efficiency of a particular HVAC unit. In this article, we will equip you with the necessary information you need to know about SEER2 ratings for HVAC systems so that you can make an informed purchasing decision for your next air conditioning unit.
What is SEER2, and Why is it Important?
SEER2 stands for Seasonal Energy Efficiency Ratio 2 and is a rating system used to measure the energy efficiency of an air conditioner. The SEER rating system was developed by the Air Conditioning, Heating, & Refrigeration Institute (AHRI) along with the U.S. Department of Energy. As a consumer, when looking at air conditioners to purchase, it's important to consider the SEER2 rating of each one. Because the higher the SEER2 rating, the more energy efficient the unit is, which means it will use less energy and reduce your monthly utility bills as a result.
As of January 1, 2023, the rating system for measuring the overall efficiency of HVAC systems changed from SEER to SEER2, or Seasonal Energy Efficiency Ratio 2.
The main difference between SEER and SEER2 is in how they are tested and calculated. Prior to 2023, SEER was tested through the testing procedure known as M. But now with the new SEER2 rating system, it's tested through the testing procedure known as M1. With this update in the testing conditions, the M1 test is a stricter and more accurate way to measure the overall energy efficiency of an HVAC system than the M test. This explains why the new SEER2 ratings are lower than the SEER ratings you grew accustomed to.
These new changes from SEER to SEER2 will make HVAC systems become more energy efficient, which means it will lower your energy consumption and bills, and it will help the environment, too.
You may notice on product brochures that it now features the updated SEER2 rating system. Take a look at Carrier's latest air conditioner systems, such as the Infinity 26 Air Conditioner with Greenspeed Intelligence. This is their most advanced and efficient air conditioner and has up to a 24 SEER2 rating.
Why Efficiency Ratings Matters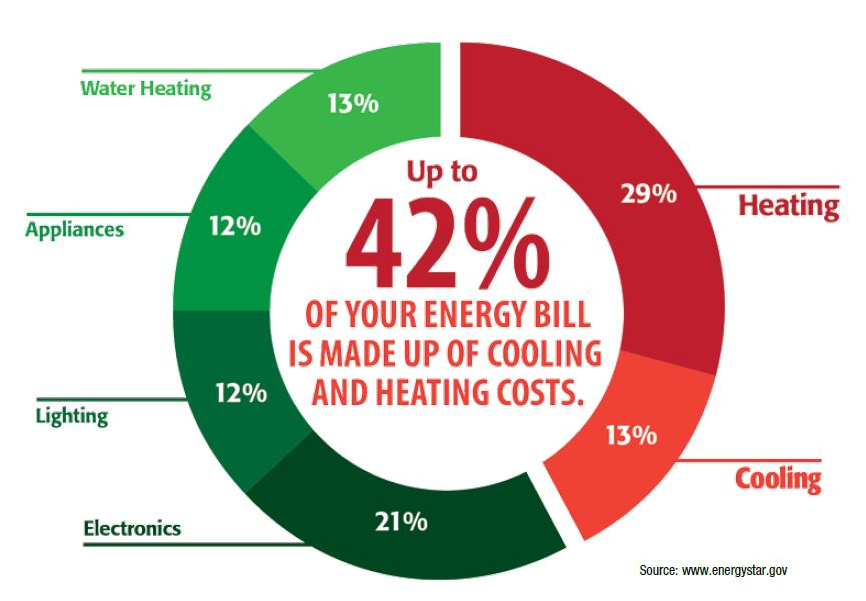 Believe it or not, your HVAC system accounts for the largest percentage of your energy bill. In fact, according to ENERGY STAR, up to 42% comes from heating and cooling. That's why it's important to consider the energy efficiency of your HVAC unit, so that you can reduce your utility costs and save money in the long run.

In fact, according to the U.S. Department of Energy, updating your current air conditioner with a new, high SEER-rated unit could save you 20% to 40% on your energy bills. This even applies if your AC unit is only 10 years old. There are numerous benefits to investing in a high SEER-rated HVAC system, which we will discuss in the next section below:
How to Choose the Best SEER2 Rating for Your Atlanta Home
Investing in a high SEER2-rated HVAC unit offers an array of benefits for your indoor comfort. A higher SEER2 rating means that your HVAC system can cool or warm up your place much more quickly, which means that it uses less energy to operate and, thus, increases savings on your utility bills.
In addition, there may be rebates and incentives available at the state and national levels when you purchase high-efficiency HVAC equipment.
When it comes to removing moisture, high-efficiency equipment is much more effective. Furthermore, for people that suffer from allergies, these units are also the best kind of systems to invest in, which brings us to our final point:
Invest in a High-Efficiency HVAC System for Your Home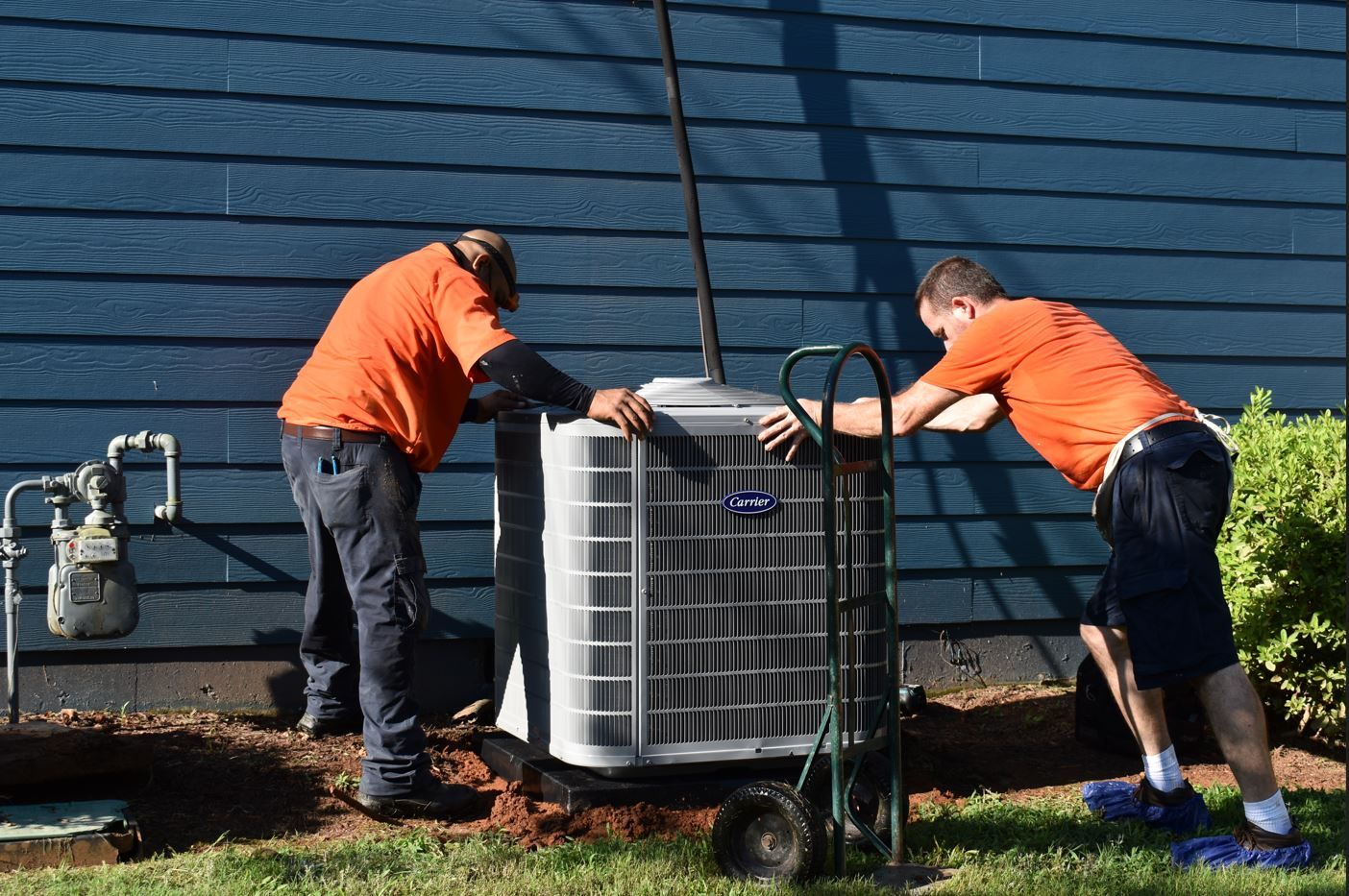 Now that you have a better understanding of SEER2 ratings for HVAC systems and the benefits of such a rating system, you realize that high-efficiency systems are the way to go. In fact, when you select a high-efficiency unit, think of it like an investment for your home. You will save money over the long run and enjoy increased comfort for years to come.
At Estes Services, we are proud partners of Carrier, and we offer their high-efficiency HVAC equipment. With a wide range of Carrier air conditioning units to choose from, we will be happy to help you select the best one to meet your comfort needs and efficiency goals.
We proudly service the greater Atlanta area, including Alpharetta, Buckhead, Decatur, Druid Hills, Dunwoody, Fayetteville, Johns Creek, Kennesaw, Marietta, Midtown, Newnan, Peachtree City, Roswell, Sandy Springs, Smyrna, and Vinings, Virginia Highland.

Schedule an AC installation consultation today. It's that Easy; It's Estes!